Hi, it's Joh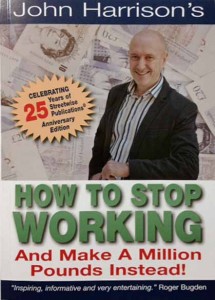 n Harrison from Streetwise Publications.
I wanted to let you know I've printed a new edition of my book "How to stop working and make a Million pounds instead."
If you're interested in receiving a copy for free please click this link or give us a quick call on 01709 820033 to confirm.
Thanks.
John