We would like to introduce our Streetwise Team to you. It will help to put faces to name when you contact us.

 

John Harrison – Director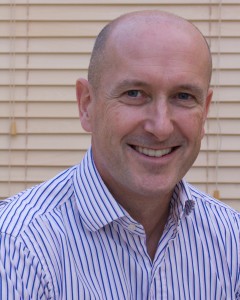 John is a founding director of Streetwise Publications having started the company all the way back in 1989 (even before many of our current staff were born. Yes he really is that old.). Having built the business on the back of a single £500 investment, Streetwise continues to go from strength to strength. The company has supplied over 750,000 customers with millions of products over a 22 year period.
Away from work, John has an interest in fast cars, vintage wristwatches , and participating in torturous exercise routines in a pathetic attempt to stave off the physical decline which is painfully obvious to everyone around him. He's also the author of several books, some of which have actually been read.
Mike Harrison – Director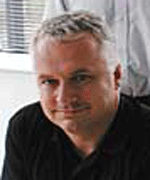 Michael is co-founder of Streetwise Publications along with John having met him at university way back in 1979. Today he has a floating role in the company, which is a polite way of saying that nobody has a clue what he does. When not at work Michael spends most of his time walking his Weimaraner and restoring his 4 acre Victorian garden to it's former glory – or to be strictly accurate, he pays someone to do those things while drinking in the pub next door!
Julia Briscoe – Operations Manager
Streetwise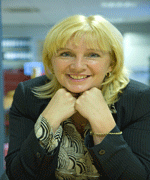 Publications is an equal opportunity employer, and always keen to recruit from minority and disadvantaged groups. Julia is our first southerner, and has proved that with training – and once the language barrier has been overcome – they can make quite useful employees. We wouldn't hesitate to employ another one.
Julia joined Streetwise in January 1996 as a packer in our warehouse. Since then she has been promoted through the ranks and now holds the position of Operations Manager in charge of the day to day operations of the company. She has extensive knowledge of Streetwise products and a great understanding of what our customers want. Along with her family Julia has recently bought a smallholding and spends her spare time tending to her Horses, Chicken's, Geese, and dogs.
Anne-Marie Bolsover – Supervisor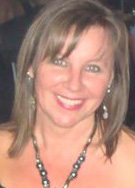 Anne-Marie joined Streetwise in early 2002 after a highly successful career in the mobile phone and communications industry. She now takes a senior role providing assistance to all our office staff, and daily back up to our customers and suppliers. Having once lived in Spain for a year Anne-Marie would like to go back one day. We keep directing her to the Easyjet website, but she has so far failed to take the hint.
Charlotte Currie – Web Design And Customer Service Advisor
Charlotte came to us straight from school as an apprentice. She completed her Level 2 Apprenticeship in Business Administration at college. Having been working at Streetwise for 6 years, 2 years ago she took on a new role which consists of maintaining our website and email promotions. She is an enthusiastic addition to our team and a great help to customers and other members of our team. In her spare time Charlotte enjoys spending time with her family, walking her dog Toby and socialising with her friends.
Melissa Bennett – Customer Service Advisor
Before working at Streetwise, Melissa worked at a Post Office. She's got a NVQ Level 2 in Business Administration and a NVQ Level 2 in Customer Services. In her spare time she enjoys going sea fishing and making candles.
Susan Simmons – Finance and Accounts
Having had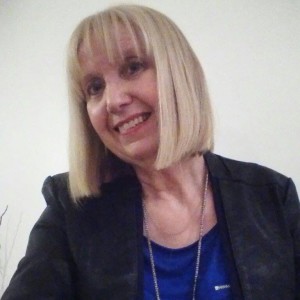 successful 20 year career in both sales and accounts Susan joined our finance department in 1999. She is now in charge of all of our accounts procedures. Susan is a great asset keeping the rest of the staff under a watchful eye to make sure they keep their houses in order. Susan's spare time is also taken up by spending time with her family.

Angela Hamer – Warehouse and Production Supervisor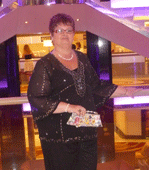 Having been with us since 1999, Angela is a key member of our team. She is responsible for managing our warehouse and production staff on a daily basis. Her spare time is taken up by spending time with her family, paper crafting and going on luxury holidays.
Lynn Cadman – Production Team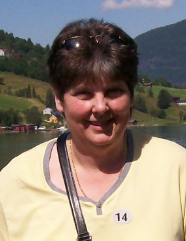 Lynn is our longest serving staff member having joined the company full time in 1995, although she worked for us on a part time basis for a number of years before that. She has the distinction of being the only staff member to have worked at all our locations over the years. In her spare time Lynn enjoys a well deserved relaxed holiday.

Ann Smith – Production Team



Ann works for us part time, just three days a week – as do a number of the other staff. The big difference though, is that they get paid for five. Ann's other big contribution to the company is the seemingly bottomless supply of sweeties and cakes which she supplies for everyone. In her spare time she enjoys walking with her husband and her dog, Roxy.